Bring your projects
to life

Ever more realistic and dynamic projects, displayed in advanced photo-realistic rendering and showcased with numerous light effects…
TEOLIVE, TEOLIVE VR & TEOLIVE SHOWROOM
Modules bringing your projects to life thanks to leading-edge technologies and Virtual Reality.
PHOTO-REALISTIC RENDERING AT ITS BEST
Our powerful 3D engine, using advanced video game technology, delivers spectacular animated photo-realistic renders.
Elements of the scene are interactive for a more immersive experience.
THE CLIENT AT THE CENTRE OF THE PROJECT
The customer becomes actor of the environment and experiences the project from the inside, taking one step closer to his purchase decision.
INTERACT IN REAL TIME WITH PHOTO-REALISTIC RENDERS
To modify the furniture models, their colours or finishes, simply press a key on the keyboard or a button on the joystick.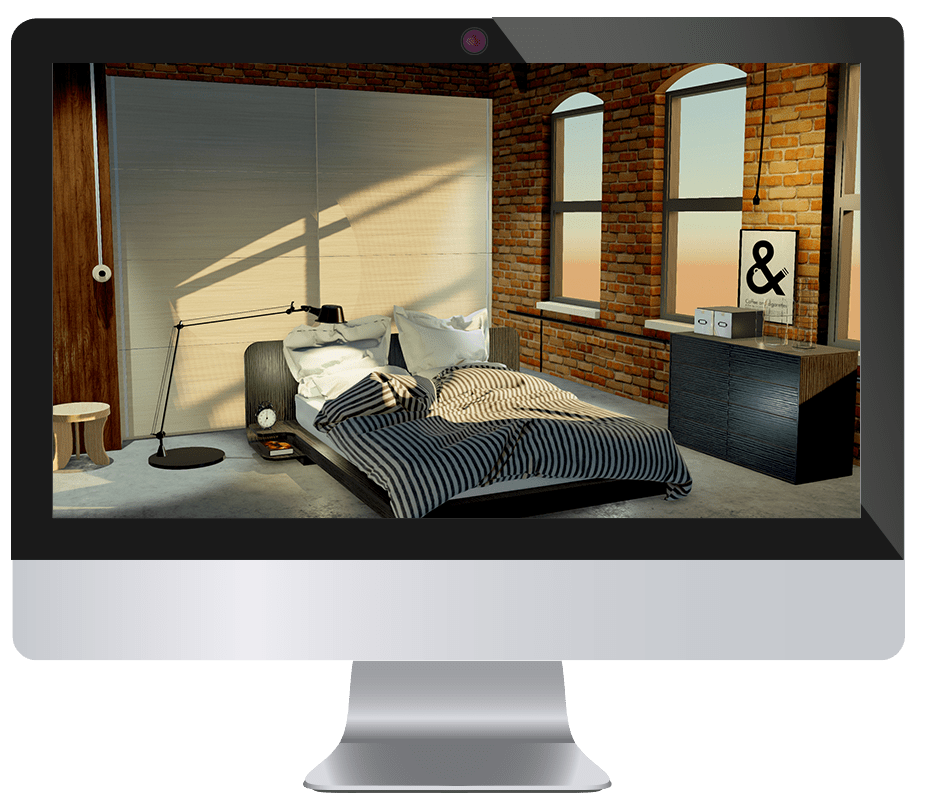 Teolive is the logical continuation of Teowin Design: on the same computer, it gives the opportunity to display any scene with interactive high quality photo-realistic renders (so you don't need any additional material).
The Teolive VR module includes all Teolive's features, while showcasing 3D projects from the best perspective: from the inside! Thanks to Virtual Reality and to VR devices (Oculus, HTC…), the customer is immersed at the centre of his future environment: he moves around in the room, grasps objects, opens doors and drawers… in short, he can genuinely interact with his surroundings.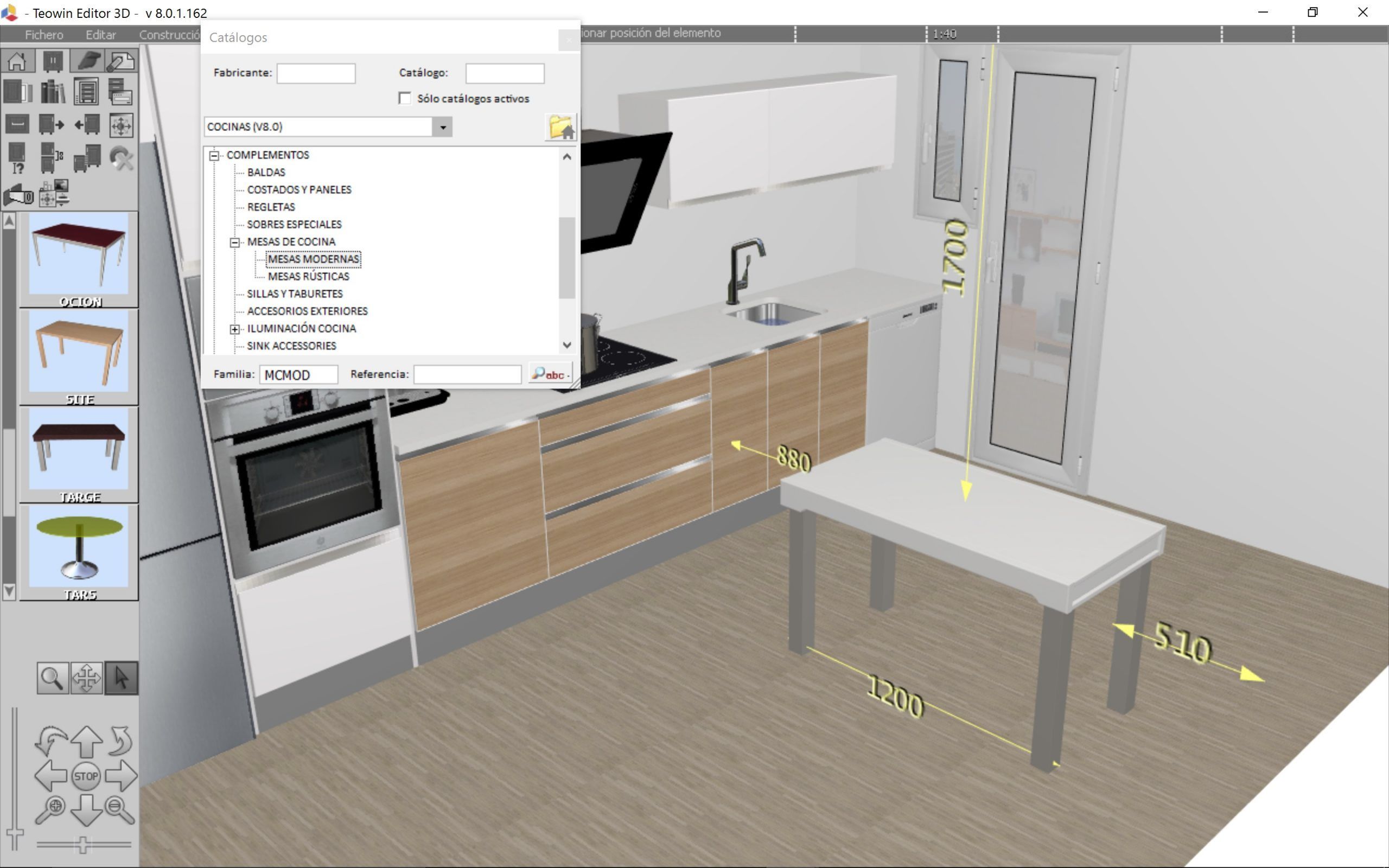 Our VR application was widely praised at the industry trade fairs we attended. Its ergonomics and ultra-realistic design are hailed and rated a notch above the competing applications currently available on the market.
Contact us to know the minimum requirements to take full advantage of the Teolive VR apparatus.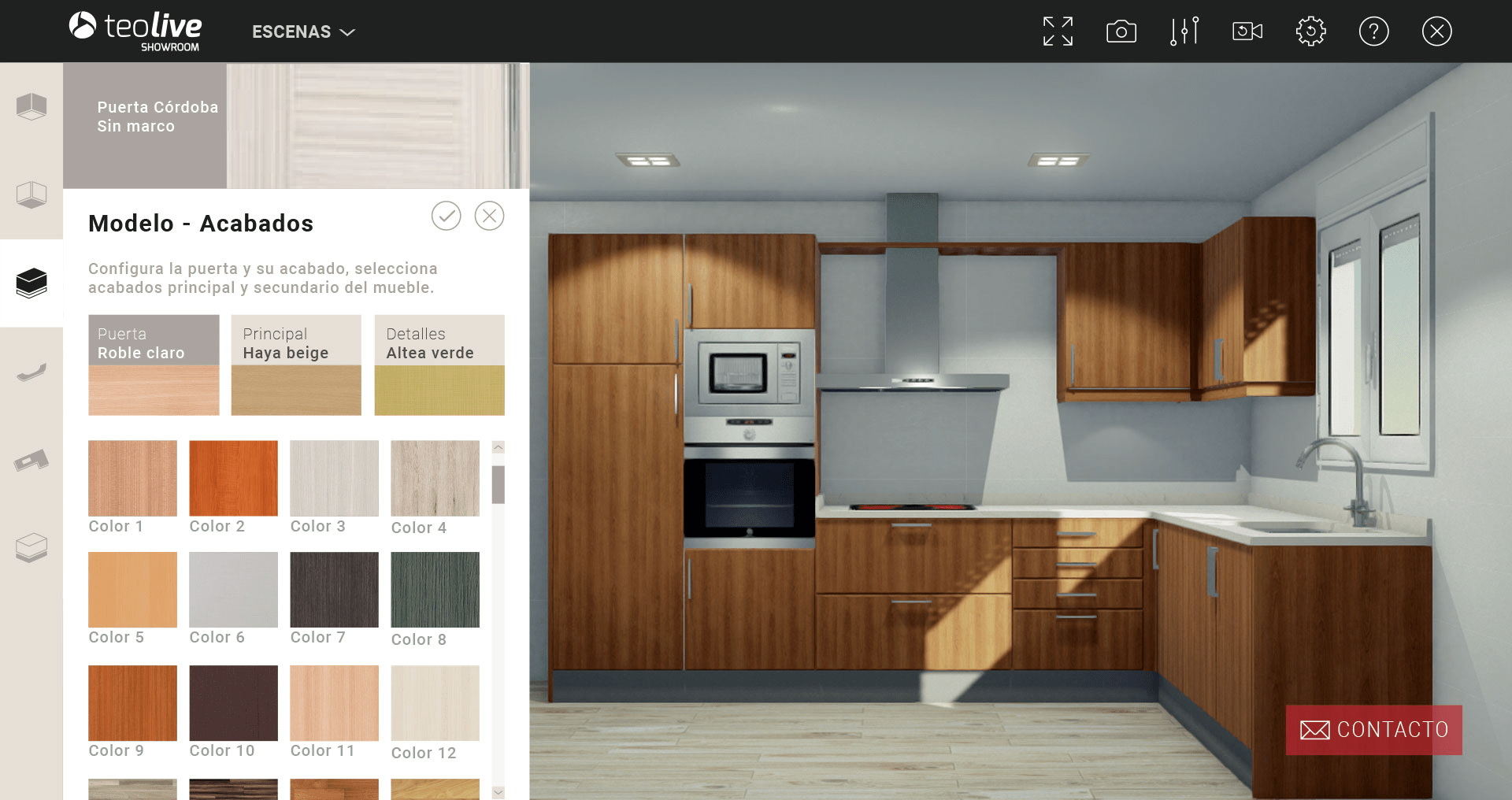 Teolive Showroom is a web application thought for exhibitors wishing to present their customers with an interactive catalogue. They can access various animated renders published on your web site. This is the perfect tool to showcase your catalogue in an interactive way, enjoying an elegantly designed and user-friendly application.
Discover what our
software can do for you
Through our demonstrations you can visualize the agility of Teowin in each of its facets (3D design, cutting and manufacturing of special furniture), and observe all its tools and advantages